Meet the Huron River!
Bring your own watercraft or rent equipment at a discount for an "out and back" paddle trip exploring a unique section of the Huron River National Water Trail. Prior to launch, HRWC staff and local experts will give a short talk on the river's ecology, history and features.  
Each trip is limited to 25 participants, advance registration required.  Exact location details will be sent to participants upon registration. 
See below for details!
Questions? Contact Allie Schneider at HRWC, [email protected], 734.519.0331 
Sunday, June 26, put in @5pm, Argo Pond, Ann Arbor
Ann Arbor's Argo Pond is nestled between a 22-acre park on the east side of the river and a 38-acre park on the west side. Belted kingfishers, wood ducks and green herons make the sheltered riverbanks their home. The dominant trees on the steep shoreline to the east are oaks and hickories, with an understory of black and choke cherry, white ash, American basswood, musclewood, and hop hornbeam. The pond is one of the few places in the city where bullfrogs live. There are at least five species of turtles that dig their nests along its banks. The area gets busy with summertime paddlers and rowing teams.
Boat Rental Information: Argo Park Canoe & Kayak Livery will provide discount kayak and canoe rentals ($5 per boat). Details upon registration.
Argo Pond Trip is Sold Out!
Thursday, July 21, put in @5pm, Proud Lake State Recreation Area, Milford
Paddle the Huron River through marsh and tree-lined riverbanks into Proud Lake. The state recreation area is 3,000 acres of exemplary natural areas just 35 miles northwest of Detroit. Here, the river supports multiple species of fish as well as state-listed threatened and endangered mussels. Six species of turtles are known to live in the recreation area, including Blanding's turtle, map turtle, musk turtle, painted turtle, snapping turtle and spiny softshell turtle. The rich tamarack swamp along the waterway is one of Michigan's largest.
Boat Rental Information: Heavner Canoe Rental will provide discount kayak rentals ($15 single, $17.50 tandem). Details upon registration.
Proud Lake Trip is Sold Out!
Tuesday, August 16, put in @5pm, Oakwoods Metropark, New Boston
Bring your own watercraft for an "out and back" paddle among the islands and along the scenic river shoreline. Oakwoods is known for its mature woodlands, tallgrass prairies, and slow-moving backwaters with plentiful natural habitat for birds and waterfowl. You can expect to encounter a variety of bird species and could see bald eagles or ospreys, ducks, muskrats, swans, mink, or white-tailed deer. Last summer's group saw a beaver that is known to nest in the area.
While the paddle trip is free, there will be a $10 per vehicle fee to enter Oakwoods Metropark.
Boat Rentals Not Available. All participants must bring THEIR OWN watercraft.
Thanks to REI, the City of Ann Arbor Argo Park Canoe Livery and Heavner Canoe & Kayak Rental for their generous support of the Meet the Huron paddle trips!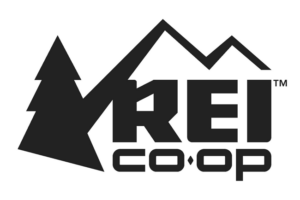 Have some information to share? Please submit your Huron River recreation or stewardship event for consideration to [email protected] or 734.769.5123. Include an event description, date, time, location, web site link, host organization and contact info.